3 Amazing Benefits of Plantation Shutters in Your Home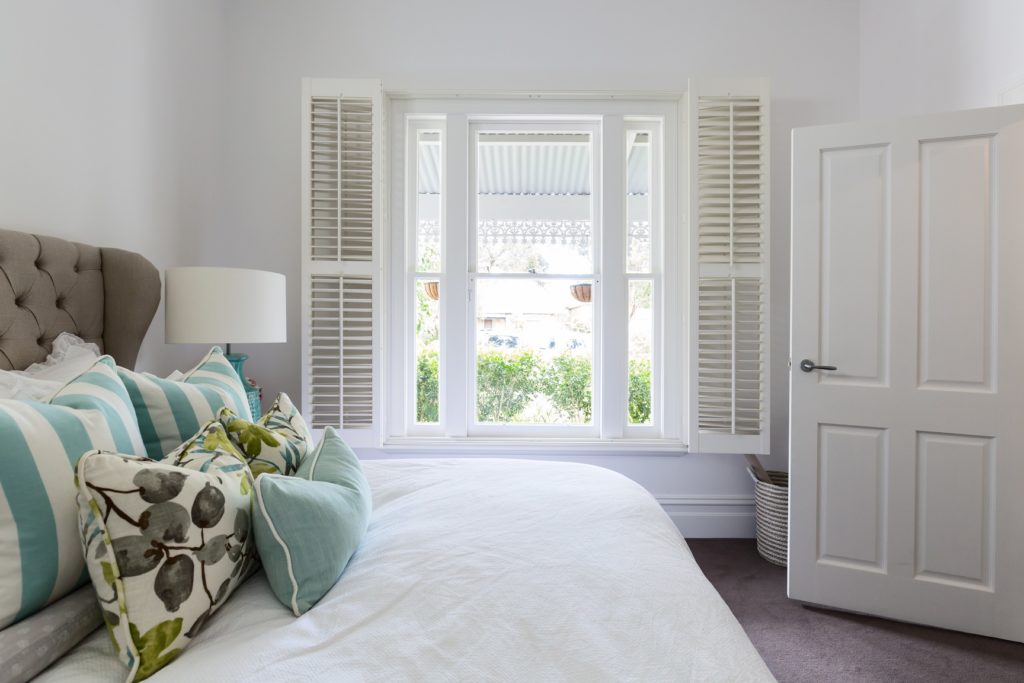 As if the beauty of plantation shutters wasn't enough to entice you, there are additional advantages of installing plantation shutters in your home that far exceed their aesthetic appeal. Here at Eleganzza, we often boast about these shutters because we know that homeowners are making the best decision when they choose to install them in their homes. When the IRS says installing shutters will be a capital improvement on your home, you know there's no better decision! But if you're still not convinced, read ahead…
1. They improve ventilation.
If you don't currently have plantation shutters your ability to let the outside air can be troublesome. Between lifting the blinds and pulling the window up, it can easily be a time-consuming task that also hinders your privacy. Since letting the outside air in is important for the ventilation, you want to have a system that's quick and efficient. With plantation shutters, you'll get just that. All you have to do is pull, open, and adjust. No matter battling messy strings.
2. They provide energy savings.
In the same easy manner of letting air in, you can keep the light in or out more efficiently with plantation shutters. The best part? Your energy bill will be lower as a result! On cold days, keep the shutter blinds open to let more light in and do the opposite on warm days. We guarantee you'll notice the difference!
3. They're durable.
On average, how often do you replace your blinds? Maybe you haven't replaced them in quite some time but could they use some fixing? Between discoloration, deformed slats, or the simple inability to function, blinds simply aren't as durable as we'd like them to be. With plantation shutters, on the hand, you won't have to worry about changing them out nearly as often. In some cases, plantation shutters can last anywhere from 10 to 25 years.
Bonus: They're easy to clean!
Two words: low maintenance. Is that not music to your ears? Plantation shutters are the lowest maintenance option in window coverings available today. To clean them all you need is a damp cloth. A seamless wipe down is really all you need. There are specific material polishes that can be applied to give them the extra sparkle every now and then. But on a day to day basis, some light dusting will keep them looking good.
Install Plantation Shutters With Eleganzza Granite Inc.
Ready to take advantage of these benefits? Then contact Eleganzza Granite Inc. in El Paso today! We offer a variety of options in wood that are sure to meet your aesthetic desires. Connect with us today to learn more.
Like this content? Share it here!