Does My Home Need Plantation Shutters?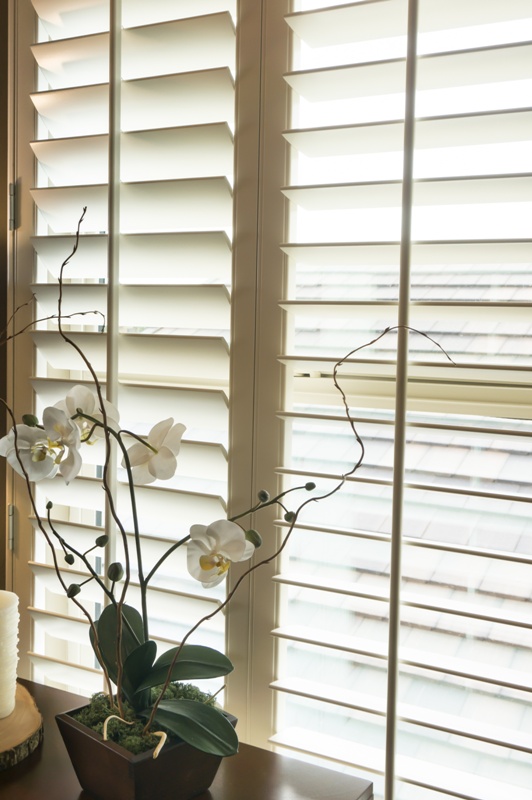 First things first, window treatments should draw attention to your home, not the other way around. In the past, many custom window treatments were bulky, loud, and put simply—made homes look cheap. Think of the home trends of the late 80s/early 90s. Thankfully, window treatments today are completely opposite. They're simple, smart, and add value to the home. Plantation shutters are a perfect example of this, which is why they've become one of the most widely sought-after window treatments for homeowners.
Keep in mind: plantation shutters are not the same as traditional shutters. Traditional shutters are smaller and are therefore used for smaller windows. Plantation shutters, on the contrary, are what most homes use today. They come in a variety of styles, colors, and should be functional. You want to have the ease of letting light in and keeping it out, as you please. It's all about practicality!
Incorporating plantation shutters into your home should incorporate three things: aesthetics, use, and long-term appeal. Let's take a look into each and how they will benefit your home:
Aesthetics
The visual presentation of your home should never be undermined. So when it comes to choosing plantation shutters, you want to make sure the color, material, and overall style complement your home. Options for material to consider include wood and vinyl. When it comes to style, the most common tend to be Louvered shutters, which have horizontal slats and tend to resemble small doors.
Use
The purpose of plantation shutters should be to keep light in and out. While some homeowners enjoy the look of these shutters, there's no use in installing ones that don't work. Essentially, all rooms can benefit from plantation shutters; however, ones with the most direct sunlight can especially benefit. With plantation shutters as the primary window covering, homes will see a positive impact. From allowing light and air in desired to keeping sunlight and warm air out, plantation shutters can be enjoyed year round.
Long-term Appeal
As with any investment, you want your plantation shutters to have long-term appeal. By investing in plantation shutters from Eleganzza, your home will not only have aesthetically pleasing shutters, but they will also have ones that are built to last. The way we see it is why invest in something that you will have to replace in a year or two?
Explore Plantation Shutters From Eleganzza Granite
At Elgeganzza, we take style, durability, and safety to heart. We're excited for you to experience the benefits of plantation shutters. Since they will do more than add beauty to your home, we're confident that you'll have no regrets choosing this window treatment.
Connect with us today to learn more.
Like this content? Share it here!