Transform Your Kitchen with Custom Cabinets!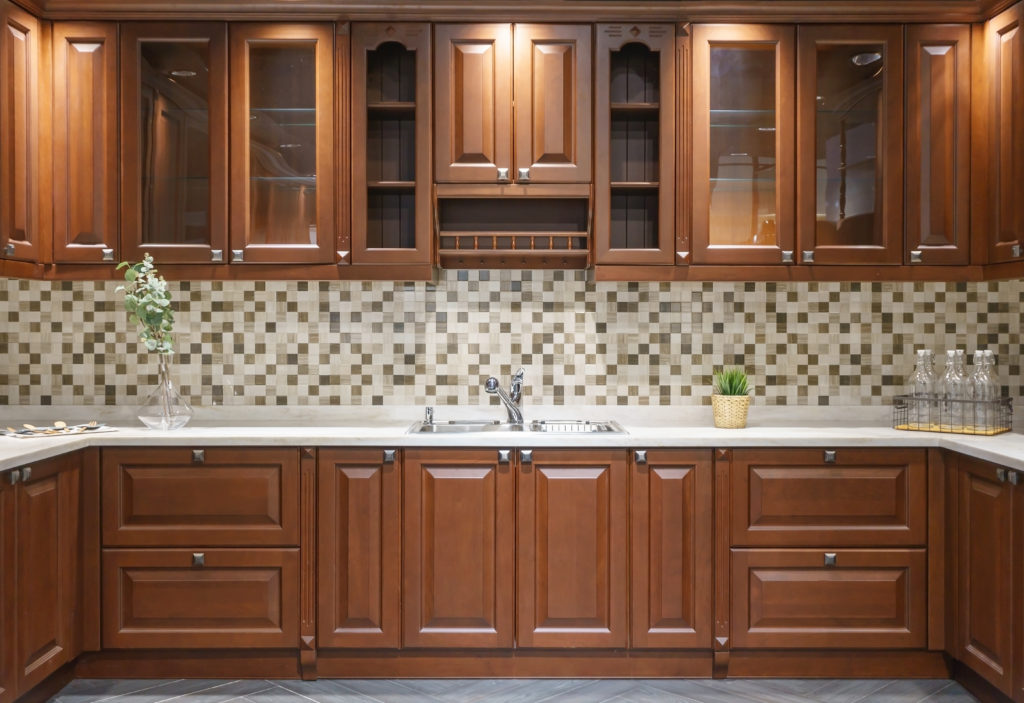 New cabinets can breathe new life into any kitchen. But when it comes to finding the right cabinets, you need to choose a custom cabinet shop that can bring your dreams to fruition. Sadly, many cabinet shops aren't able to provide quality products when that's all their clients require. Well, when you choose Eleganzza as your custom cabinet supplier, you can rest easy knowing we'll go above and beyond in order to provide you with exactly what you're looking for.

The Truth About Custom Cabinets
No two kitchens are alike. For this reason, it's always best to choose custom cabinets. When you team up with the Eleganzza team, you'll be able to rest easy knowing your kitchen will become more beautiful and useful than ever before. So, our first step is to measure your kitchen and the space allotted. Once we have this information in mind, we can get started on the fun part!

All The Storage You Could Ever Need
When you upgrade your home's kitchen cabinets, you'll have the freedom to basically create as much storage space as your kitchen allows. No longer will you have to crowd cabinets until they're full to the brim. Instead, you'll be able to plan the exact layout and design of how you'll want your rejuvenated kitchen to look. Now's your chance to add a special, slide-out trash bin cabinet by the sink.

Beautiful Cabinets to Suit Your Style
Let's not forget the overall aesthetic you're going for. Now's your chance to change the color of your kitchen by choosing a new shade for your cabinets. Or perhaps you'd like to stick to a more classical look. Well then you're in luck! There are plenty of great natural wood options that will give your kitchen that beautifully ageless look you're going for.

Make Sure Your Cabinets are Up to Snuff
Now comes the most important step. Sure, any cabinet shop can whip out some beautiful, handmade cabinets but will they be as useful as you need them to be? Odds are you've heard of horror stories of cabinets falling down after they've been installed. When you choose Eleganzza as your custom cabinet shop, you won't have to worry. We will build your dream cabinets from scratch and install them to the highest standard possible. We strive to create a product that's both beautiful and useful.

Choose Eleganzza, Today!
Now's the time to replace your kitchen's dingy cabinets with beautiful custom cabinets. Give Eleganzza a call today to learn more about what we have to offer. We look forward to working with you!

Like this content? Share it here!