Kitchen Decor Trends for 2018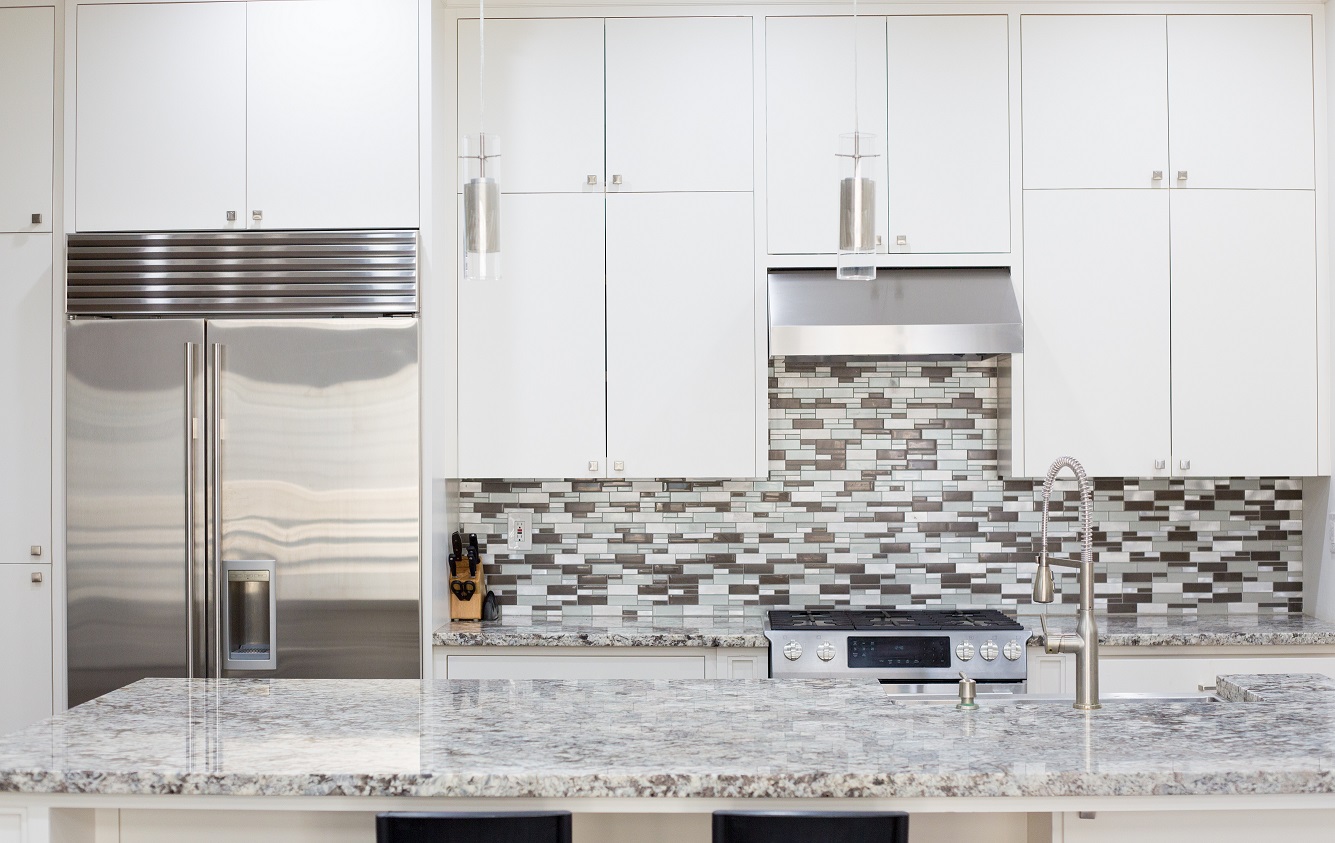 When it comes to kitchen countertops, cabinets and backsplashes trends seem to evolve each year. This year has its own set of trends that aren't too far off from what was popular last year. Homeowners are looking for light, open kitchens with lasting materials and styles. Colors are natural and Quartz has become a fixture in American kitchen design. Take a look at these trends for inspiration for your own kitchen.
Quartz is Still Popular for Kitchen Countertops
Quartz has become a great alternative for granite in the past years. For years granite was the go to kitchen countertop for natural rock. Homeowners that wanted a strong durable counter to remain timeless and outlast the years turned to granite. However, the biggest downside was its porous nature. The material could be sealed but had to be resealed through the years to avoid staining and collecting dangerous bacteria.
Quartz has become a great alternative because it is not porous and very durable. It is extremely low maintenance and a very strong material. It comes in many colors and patterns because it is a manufactured stone. People looking for a natural stone looking kitchen countertop often turn to this material.
Veining and Patterns
Homeowners are moving away from bright colors in the kitchen and turning to light neutral colors. With this change, people are also choose bold veining in their kitchen countertops. This veining can be found naturally in slabs of granite. However, it can easily be mimiced in quartz as well. This style lends well to matching cabinets and flooring designs.
Tile Backsplashes are In
Many kitchens come standard with elegant backsplashes in neutral or muted tones. From tiny stone like tile to subway tiles there is a great deal of selection on the market. Not only to backsplash tiles add to the decor of the kitchen, but they are easy to clean and maintain. With the messy nature of the kitchen creating ease for cleaning while maintaining beautiful style is a major plus.
Visit Eleganzza Granite Inc. Today
With new trends in kitchen countertops, backsplashes and colors it is expended that these trends will create timeless appeal in the kitchen. If you are looking to upgrade your kitchen be sure to visit us at Eleganzza Granite Inc. today. We have a wide selection of materials in many different styles. We have something for every style and price point. Contact us today for more info.
Like this content? Share it here!