Wood Cabinet Trends for 2018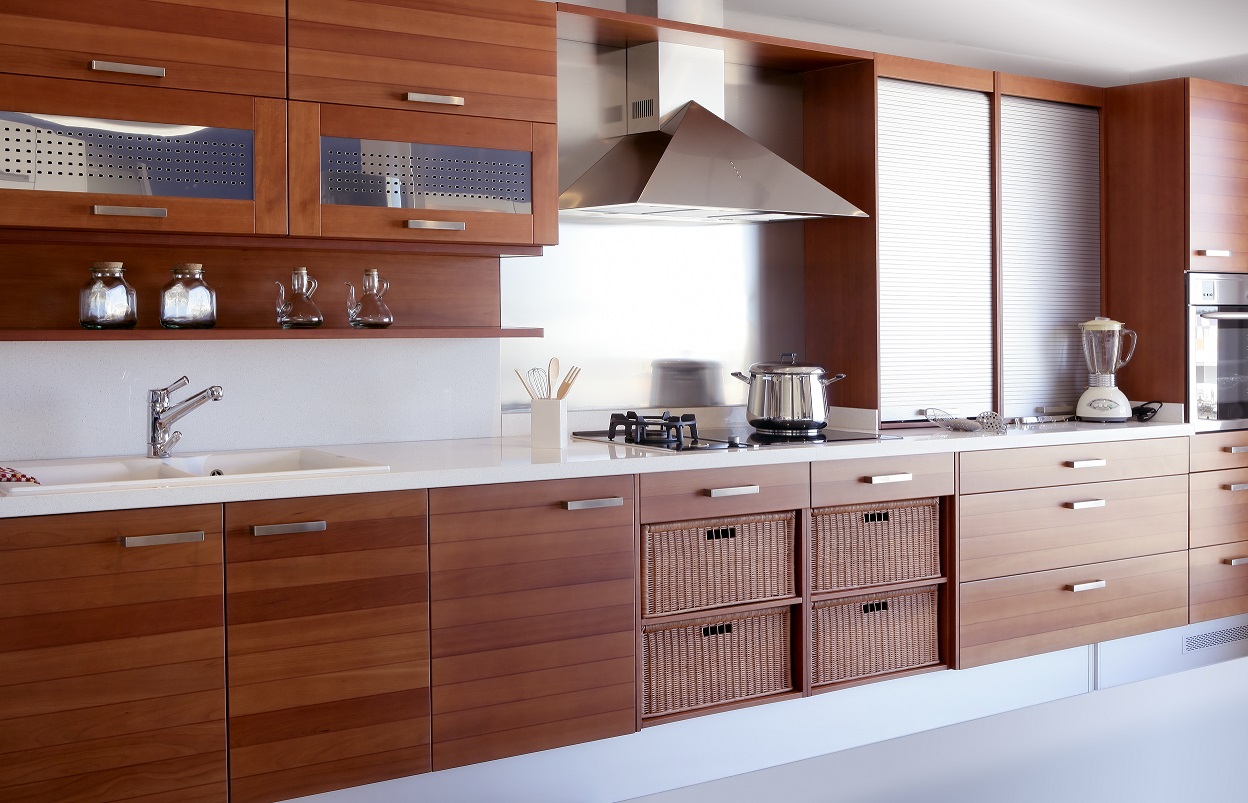 Changing your wood cabinets is a great way to give your kitchen a whole new look without a huge renovation. Changing the cabinets can be a convenient facelift for your decor because trends in cabinetry don't change as often as countertop or flooring. Take a look at few of our recommendations if you are looking to add style that will last through the years.
Add Color To Your Wood Cabinets
Color customization for cabinetry is a big trend. This is a great idea for anyone that likes to design outside the box. Depending on the color, it can be a bold statement or a simple accent. Some people decide to outfit their entire kitchen with grey cabinets. Others decide that they want to add a teal-colored island. This is a concept that works great in restroom cabinets as well. In most cases, homeowners do decide to go with neutral colors like different shades of grey. Others also like to choose two different colors for their kitchen cabinetry. While many may be opposed to this trend, it can work quite nicely. Upper cabinets can be a dark shade while lower cabinets from the countertop down can all be white and vice versa. The selection you make will also depend on whether you plan on selling your home in the future. Deciding on a bold color like teal or seafoam may suit your taste perfectly. However, your future prospective home buyers may not be too drawn to be bold colors.
Under Cabinet Lighting
Under cabinet lighting is a great idea because it is both attractive and functional. There are actually a variety of different styles to choose from. Light switches are often blended into the decor as well. This kind of lighting is great for setting a mood for your dinner party or for grabbing a midnight snack.
Open Shelving
Open shelving with wood cabinets has also grown popular over the years due to the farmhouse style. This is probably not the best idea for everyone, as it requires a nice neat kitchen. If you are constantly cooking for a family of seven, you may want to hide away your stacked up dishes or plastic toddler-ware. However, if you like the idea of displaying your matching dish sets or tea-ware, this trend is for you. It can make a kitchen appear larger and more spacious.
Contact Us Today
If you would like an estimate or new wood cabinets in your kitchen or bathroom be sure to give us a call at the Eleganzza Granite INC today. We are more than happy to set up an appointment to come take measurements.
Like this content? Share it here!