Plantation Shutters: Architectural Element Through the Centuries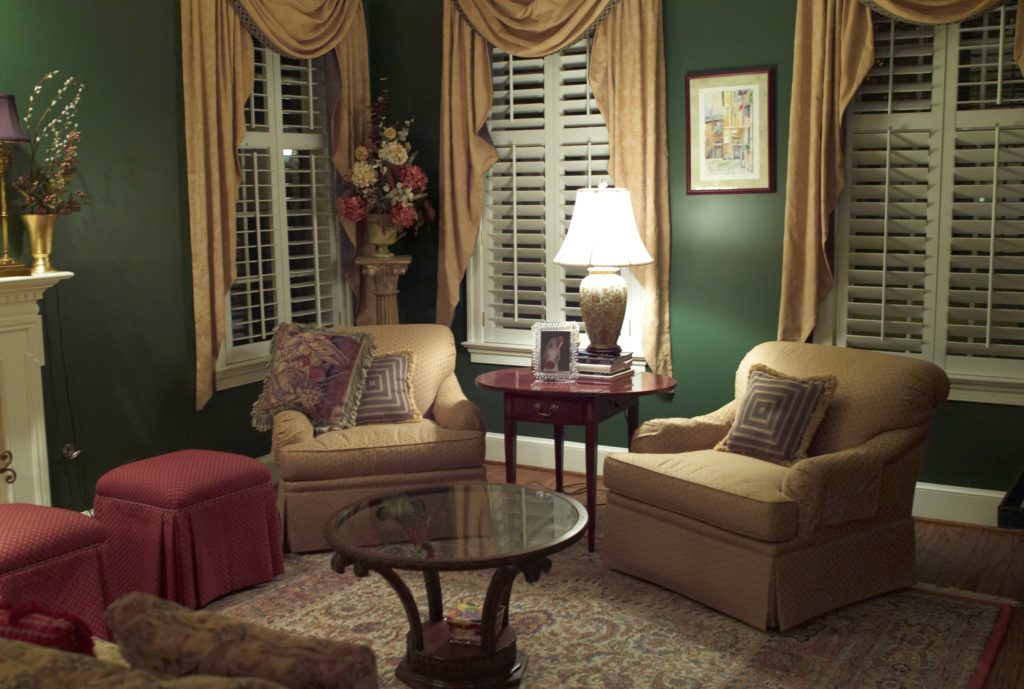 Since human beings ceased the nomadic lifestyle, they have built structures to shield themselves from the elements. The aesthetic and functional elements of the homes we live in today compared to a hundred, two hundred years ago have vastly changed. Yet, there are certain concepts that have made it through eras of innovation and remain a popular element in our humble abodes. Eleganzza Granite embraces the history of architecture and how our predecessors came up with, experimented, modified, and enhanced common house elements.
The first evidence of shutters dates back to a civilization that has been fundamental in the development of the Western world: the ancient Greeks. It was here that planks of wood or stone were used to protect from the elements. Even then, these window coverings serve several functions including protection, ventilation, and light control.
In the 1700's Germany, early versions of solid plank shutters emerged as desired window coverings. From there shutters, or blinds, were essential to many homes as a way to control light and temperature. In the 1800's, the elegance and aesthetic aspect of shutters would become more of a factor and be readily visible in government buildings.
The Southern Influence
Plantation shutters, as they are often called, have a particular influence from the American south. Many large mansions and plantation manors used shutters throughout the home. These window coverings have since then adopted a very elegant and refined sense, that today they are often used mainly for decor and aesthetic purposes. These shutters will usually have flexible louvers that allow airflow and ventilation, are made of high-quality wood or timber, and easily open and close for variance. From their days in the grandeur of the South's cotton plantation, they have gained a reputation almost as an indispensable piece of furniture that brings a room together.
Modern Advantages
Today, plantation shutters continue to be the desired way to dress up any window. They continue to be highly functional by helping conserve energy: keeping heat and sunlight out in the summer and maintaining the warm air inside in the winter. At the same time, they allow for the control of light and, perhaps more importantly, add a refined and traditional sensibility to any room. Plantation shutters can be made of a variety of fine woods, be painted a color that better suits your interior, and last for years to come.
Choose Eleganzza For Elegance and Style
With our quality plantation shutters, Eleganzza Granite can infuse your home interior with an attractive Southern style air. When looking to improve your home with truly unique countertops or shutters, look to the experts. Call us today.
Like this content? Share it here!