Updating and Remodeling Bathrooms: What You Need to Know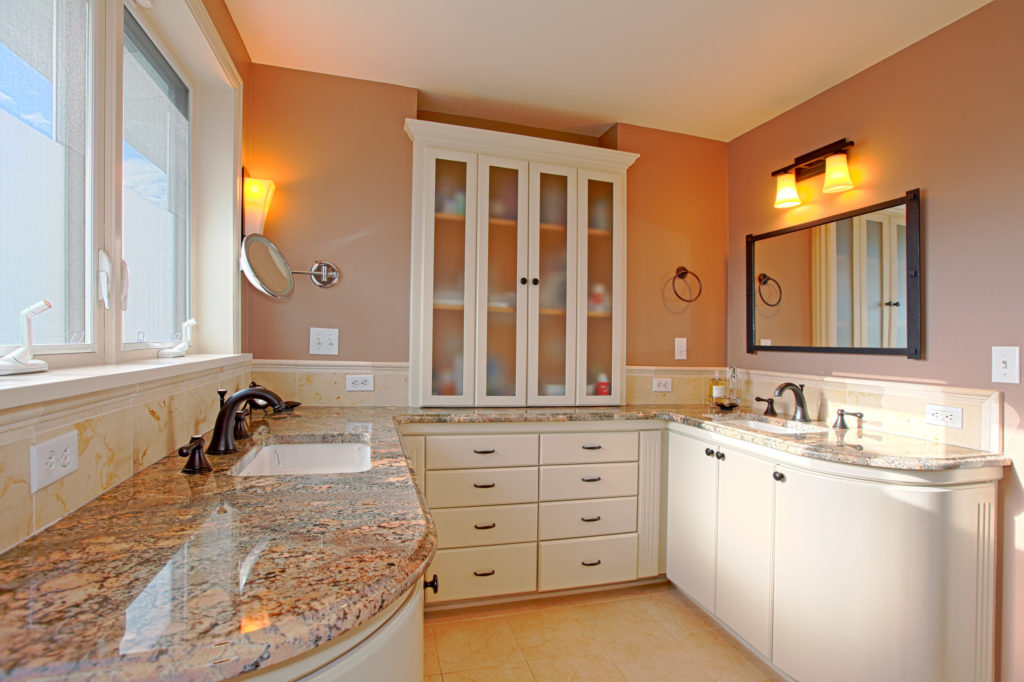 The key to updating an outdated bathroom is using timeless trends. Choosing the right decor and bathroom countertops can be tricky. If you know you are going to sell your home in the future you have to pick what you like, but nothing too unique to your style. Choosing bold colors or very contemporary trends can mean another remodel later down the line. You have to be sure to choose colors and designs that will last. Choosing something that suits your own taste is just as important.
Making the Most of a Small Bathroom
The good news about small bathrooms is you will use fewer materials and less time remodeling. The trick is to make the most out of small spaces. First of all, if you have the space available, consider a double sink option for your bathroom countertops. You can also use specific designs and tile sizing to make the space look bigger as well. Be sure to include enough cabinet space to hold all the necessary hygiene and cleaning products. On top of that, make the most out of lighting. Choosing bright lights will make the space look bigger.
Choosing the Right Material for Bathroom Countertops
Just as in kitchens, granite and quartz countertops are great options. Granite can be costly, but it is a lasting material. This material adds plenty of luxury. Quartz can be just as luxurious and offers more variety because it is a manufactured stone. For the more cost conscientious consumer, marble is a great option as well. It is low maintenance and a lasting material. When it comes to choosing between the two materials, granite is a more natural looking stone but requires more upkeep. Quartz is well-suited for a modern look and doesn't need to be maintained on a regular basis.
Soapstone is a Great Option
Soapstone is another great option for a low maintenance, stylish bathroom countertop. It tends to be much more durable than anything else on the market. Soapstone can also change color and appearance as it ages, which some people find very attractive. It is also not porous and resistant to bacteria, which is great for any bathroom.
Visit Eleganzza Granite, Inc. Today
If you want expert advice and help with your bathroom remodel be sure to visit our showroom at Eleganzza Granite, Inc. We offer a vast selection of bathroom countertops. There really is something for every style and price point. Give us a call today to find out more!
Like this content? Share it here!