Quartz Countertops for Your Updated Kitchen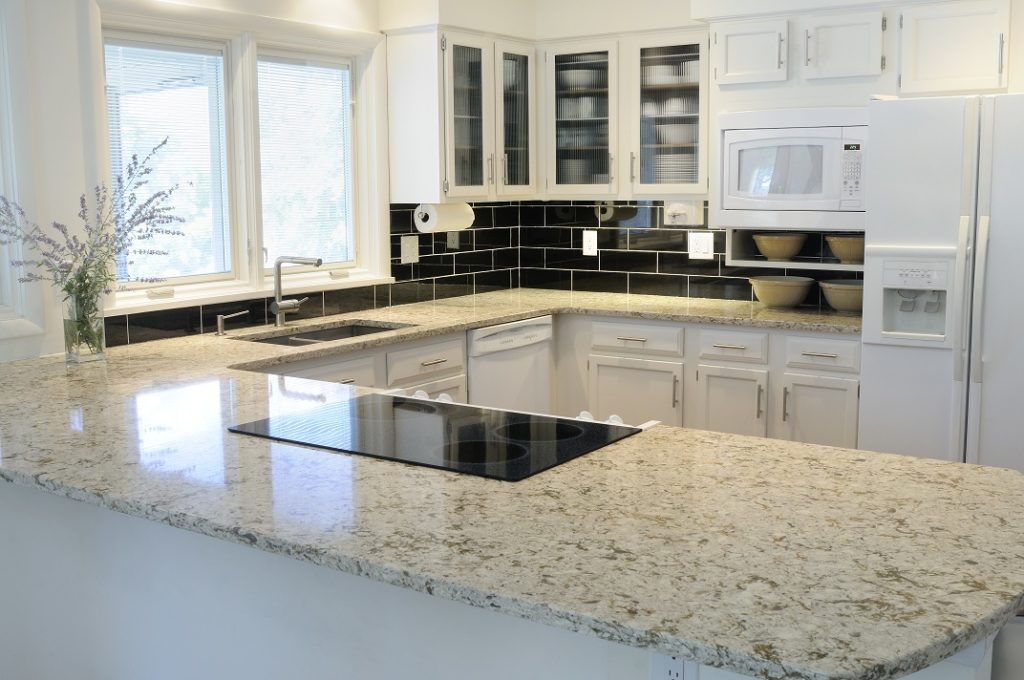 Picking the perfect countertop for your kitchen is a big decision. There are lot of things to consider before you make this choice. For example, you want to consider wear and tear, durability and of course the overall style and look of it. Granite is one very popular countertop, and it surely has many uses in the modern kitchen. Another great option for your kitchen is quartz. These types of countertops have bold and vibrant colors and make a statement in the kitchen. Whether you go with granite or quartz countertops, Eleganzza Granite can help you. For El Paso homes, we can help you find the perfect counter for your kitchen.
A Good Choice
Having quartz countertops in your kitchen can be a good choice for your home. First off, they are usually a little less expensive than granite. This is because quartz is manmade, which makes it easier to produce. Going with a cheaper option will not compromise your look however, as quartz holds the appearance of high end beauty. Going with this option can also allow you to spread your budget around a bit more too. Besides it being affordable, quartz is also pretty durable. It will last you some years and not show cuts or nicks easily. With a qualified company helping you design your kitchen, you will find the perfect quartz countertops for your home.
Updating Your Kitchen
Quartz countertops are a great way to update your kitchen. If you have a strict budget, then getting the most for your buck is important. By changing your countertops, you can make a huge change in the look and feel of your kitchen. Getting quartz allows you to do more in your budget. Of course, if you have a bit more of a budget, then getting granite can be the better choice for you. When you go through an experienced company, they can help you decide if quartz or granite is right for you.
Modern Kitchen Trends
A lot of modern kitchen trends involve granite for lighter colors and waterfall island. The natural look is very in right now. While it is possible to get this look with quartz too, granite tends to have a more natural feel. If you are looking to do something a little trendier, than quartz countertops may be just right for you. However, when you go with a company that can do both quartz or granite, you have more options available to you.
Contact Us Today
Whether you want granite or quartz countertops, Eleganzza Granite can help you create a beautiful kitchen. Pick the store El Paso trusts, and call us today for a quote.
Like this content? Share it here!