The Classic Allure of Plantation Shutters and Why They Remain Popular Window Treatments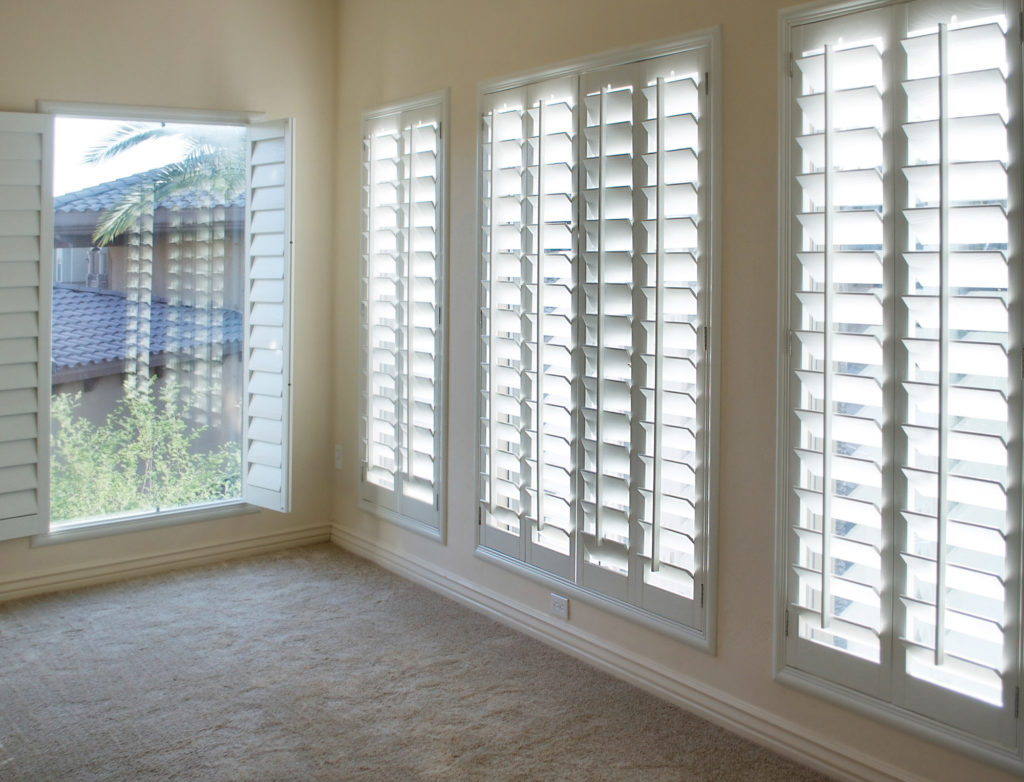 Windows are a big deal. Architects, designers, and interior decorators understand that windows play a big role in a room's atmosphere. A window serves a very practical function but also an aesthetic one, as do the shutters. A room is not a room, after all, without natural light—or so the famous quote says. Design is not only the way something feels, it is also the way it functions. Today's homeowners are looking for ways to maximize sunlight in their homes, but this is not a new phenomenon.
Window coverings, now known as window treatments, have existed as long as windows have existed. That's because people want to control the natural light in their homes. Plantation shutters remain a homeowner's favorite. Some argue that they have fallen out of favor, but on the contrary, plantation shutters have gained new popularity as people find that they not only instill a sense of classic elegance, but they are functional and provide an important service often taken for granted.
Plantation Shutters from the Ancient to the New World
These shutters were a design remnant from the old world. And yet what we know now as plantation shutters were born before the American south. They were used in places like Greece and other Mediterranean climates that used these early window coverings to let in light but keep out rain or protect the home from heavy sunlight during the summer months. The basic concept was brought over with European settlers that arrived in the Americas. The name derives from their prominence in large plantation homes and mansions during the 1700s and 1800s.
One of the main design characteristics of these were the thin louvers or panels. Throughout much of the 19th century, many homes would have solid raised panels on the bottom floor to also serve as a security feature. The louvered shutters would be more commonly placed on the second floor in order to allow the breeze to waft in.
A Staple of Historic Homes
People touring the south today can catch a glimpse of many historic homes and buildings that still wear the classic plantation shutters. External shutters, for example, played a big role in early American architecture. These panel shutters can still be seen today —even as a more decorative feature— in newly built homes.
The famous Virginia home of one of our founding fathers — Mr. Thomas Jefferson himself — is still quite an attraction for many history buffs. Monticello was his home from 1770 to the day he died and it displays many of the design features of the time. Among those features are the beloved louvered shutters.
Benefits of Plantation Shutters in Your Modern Home
So what is it about these classic features that continue to allure modern home builders and designers? They continue to provide a loyal service. Here are some common benefits of these elegant window dressings:
Customization and versatility: Shutters can be customized. They can be tailored to you. The material, color, and style can be modified to fit your home's architectural and interior design. Also, not every window is created equal, so shutters ensure that you find a fitted window dressing.
Light and temperature control. Quality shutters are made with resistant material that serves both to block out light and protect against heat or cold. This way, you have the control and can decide just how much light to let in or how much of it to keep out.
Energy efficiency. The very insulation they provide will help you save money on your energy bills year-round. Whether it is by letting in sunlight and heat during the window day or keeping out the heat during the summer months.
Longevity. Ambiance and style. Whether your home is decorated with classic design, a minimalist approach, a rustic look, or even a contemporary interior, the right shutters can enhance and complement your design.
Privacy. Let the outside world in or have a quiet and intimate dinner with your significant other. Shutters allow you the ability to have great privacy.
Classic Beauty that Keeps On Giving, Try Plantation Shutters Today
There is nothing like a home feature that is customizable and tailored to fit the specific style and needs of your home. Whether it is custom granite countertops or plantation shutters, Eleganzza Granite has you covered. Don't be shutter shy. Show off your windows and flood your home with El Paso's sunlight.
Ready for classic beauty that never goes out of style? Inquire about plantation shutters today.