The Many Great Benefits of Granite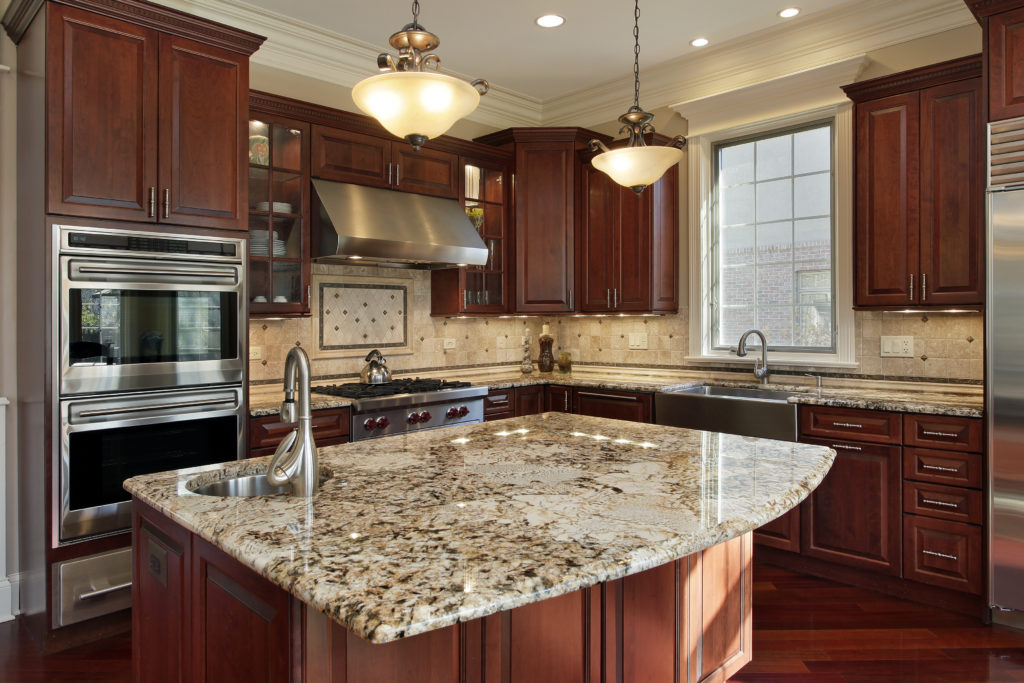 If you're looking for a great way to reinvigorate your kitchen, then consider granite countertops. Granite is, far and away, one of the most luxurious options when it comes to kitchen countertops. This ancient stone was forged deep within the earth itself, and now it can add a touch of class and strength to your kitchen, bathroom, living room or wherever you so choose. It's true! Granite is an excellent option for kitchen and bathroom countertops but it's also incredible for office desks. If you're curious about this material and the options available, then choose Eleganzza Granite as your granite experts!
Granite Benefits
The kitchen is, undoubtedly, one of the busiest rooms in any house. It's mainly where we cook food for friends and family. As such, it needs to be as clean as possible. Reaching this distinction can be difficult, especially when it comes to washing up after cooking a meal or serving dinner to a hungry household. Even wiping your countertops with a rag or disinfectant spray can still leave some unwanted residue behind. Stains and liquid can seep into microscopic holes throughout the surface of your countertops. This is because other countertop materials aren't properly sealed, unlike granite which has to be properly sealed before it even enters your home. Once sealed, your granite countertops won't absorb any liquid and cleaning up messes will be a breeze. This, intrinsically, leads to a much cleaner kitchen.
Granite countertops are able to resist heat, which makes them a go-to option for kitchens and bathrooms all across the country. You won't have to worry about hot pans burning circles on your countertops! Similarly, granite is incredibly resilient so it won't chip or break after years of wear and tear. It goes without saying that adding granite throughout your home can increase its resale value.
Granite Colors
When you picture granite in your mind, what color comes to mind? Is it a grey, speckled hue? Or are there subtle touches of warm colors such as orange and red strewn throughout the shimmering, opalescent landscape? Maybe you picture an image of white, pearlescent with lines of grey stretching from edge to edge (much like the surface of some distant planet). You see, the beauty of granite is that it comes in many different colors to perfectly suit your needs, style, and desires.
Let's say you're already in love with your kitchen cabinets and wouldn't dream about replacing them. Their dark mahogany shade brings a certain warmth to your kitchen, after all. In order to maintain the uniformity of color within your kitchen, you should consider warmer tones for your countertops. Or, perhaps you're keen on changing the shade of your kitchen. There are certain colors that, though disparate, match perfectly. Let's look at the mahogany cabinets once more, but now imagine how they might contrast with light grey or even white countertops. These two shades will bring both warmth and light into your kitchen. Of course, this mental experiment works with cabinets of all shades. If you're unsure about the shade, don't fret. The professionals at Eleganzza Granite are able to guide your decision-making process. Before long, your dream kitchen will become a reality.
Granite Gravitas
Granite has always held a certain distinction among homeowners. A quiet gravitas that shows guests and family alike that you have great taste and excellent choice. But it's not all about superficial beauty. Making the choice to outfit your kitchen with high-quality granite will breathe new life into your kitchen. You might even feel the urge to spend more time there, cooking up new recipes or simply basking in the natural beauty of it all. Sure, these outcomes may not perfectly describe how you might feel once your kitchen gains the distinction of becoming a "granite kitchen," but it's no secret that granite translates to "class" and "style."
Go With the Granite Experts
Now that you're ready to dive into the world of granite, it's time to team up with a team that's known for quality and reliability. Installing granite is an art, after all. You wouldn't want granite slabs of the wrong size in your kitchen, right? Eleganzza Granite is El Paso's top choice for granite. Our name literally translates to "elegance" because we have a deep understanding of what the material means to clients, as well as the potential granite has to offer. We go above and beyond for each and every one of our clients. Whether you know exactly what you need or you're a bit unsure, we'll be able to help guide you in the right direction. Give us a call today to learn more about what we have to offer and what we can do for you. In due course, you'll be able to reap the benefits that granite countertops have to offer!
Like this content? Share it here!