Top 3 Questions About Custom Cabinets in El Paso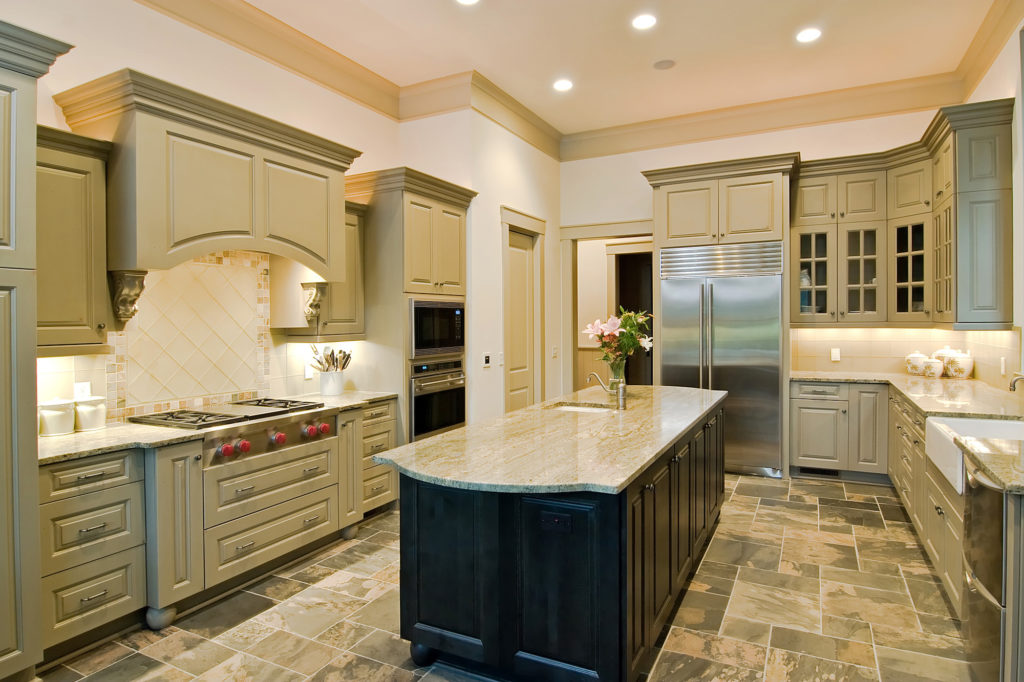 There comes a time in every homeowner's life when they realize they don't have enough space. This becomes especially obvious in the kitchen. While moving into a bigger house or performing large-scale remodeling may be out of the question, you can still improve the ergonomics of your kitchen with custom cabinets. 
But what exactly are custom cabinets? And are they worth it? Well, Eleganzza Granite has the answers to those questions and more! We've been beautifying El Paso's kitchens for years, and we see no sign of stopping any time soon. Keep reading to learn more about how our custom cabinets can take your kitchen above and beyond.
Schedule an appointment with our El Paso custom cabinet team by calling (915) 867-0727 today!
What Exactly Are Custom Cabinets?
Custom cabinets are exactly what their name suggests, cabinets built to your kitchen's unique specifications. Unlike stock cabinets, which may not fit your space adequately, custom cabinets are built to match your kitchen as seamlessly as possible. 
These cabinets can also be built to your unique specifications. Maybe you've always wanted a pull-out cabinet to hide your trash can, or you'd like a spinning cabinet to easily grab the exact container you need. Compile your cabinet ideas so you can run them by your custom cabinet contractor to see if they're possible options. 
Some of our favorite custom cabinet options include:
Glass door cabinets

Opaque glass cabinets

Floating cabinets

Corner cabinets

Open cabinets

Triple-tier cabinets

Sliding cabinets
We also carry a wide range of wood cabinet options, including cherry to walnut and everything in between.
Our El Paso bathroom and kitchen remodelers can build the most beautiful cabinets in the Sun City. Call us today at (915) 867-0727 to schedule your consultation!
Is It Better to Choose Stock Cabinets?
Deciding between stock and custom cabinets in El Paso may seem simple. You may think stock cabinets are more affordable since they're mass-produced and not built to any particular specifications.
In reality, however, the cost difference is negligible. This is where a consultation comes into play. If you've already researched what the stock cabinets may cost, you can speak with an El Paso custom cabinet maker to get a quote. From there, you can compare the prices of both.
If you're already planning on updating your kitchen cabinets, there's nothing to lose by considering your options. While some stock cabinets may cost less than the custom option, they may not offer the same benefits. Make sure to have a realistic budget in mind when speaking with your cabinet maker. This way, your cabinet maker can provide you with various options.
How Long Does Cabinet Installation Take?
By their very nature, custom cabinets take longer to make than stock cabinets. Since they're built to your specifications, you must consider the construction processes. When you speak with our El Paso custom cabinet contractors, we'll outline the installation process from start to finish so you can plan accordingly. 
In general, cabinet installation can take two to three days to complete. While you can still use parts of your kitchen while we install the cabinets, we recommend you plan accordingly and prepare a few meals beforehand.
What to Expect if Your Kitchen is Undergoing More Changes
While cabinet installation is relatively quick, other kitchen updates may take longer to complete. For example, if you've decided to get new cabinets and countertops for your kitchen, the entire project may take two to three weeks to complete. 
At Eleganzza Granite, we also offer custom kitchen countertop services. If you want to reinvigorate your kitchen, consider new granite or quartz countertops! We can talk about options and rates during our consultation. 
How to Find the Best Custom Cabinets in El Paso
We hope this blog has answered your questions. You should be ready to take the next steps. Now's the time to get inspired; check out Pinterest boards or watch kitchen remodeling videos on YouTube to compile your custom cabinet wants and needs. Also, build a budget that is representative of how much you're willing to spend on your new cabinets. 
Some things to consider include:
Hardware

Finish

Material

Size

Unique features

Accessories
Once you're ready, simply reach out to our El Paso custom cabinet shop! We'll set up a consultation where we'll measure your kitchen's space and listen to your dreams and ideas. Before long, we'll provide you with a quote, and if you're happy with it, we'll get to work creating your custom cabinets! 
We are El Paso's #1 custom cabinet contractor. Call us today at (915) 867-0727 to schedule your consultation!